The industry's most versatile solution for advancing your risk management and insurance experiences
Regardless of your current state, create a robust, differentiated offering without compromising your Staff, Time and Cost. Mitti empowers you to rise above complexity — and ultimately focus on optimising your business for growth.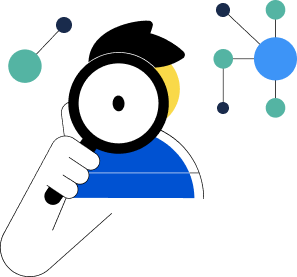 Leverage every number. Change how you see it. Bring everyone together.
Data is powerful when you can combine all your data for a single source of truth view of what is happening within your business and know what to do with those insights. Mitti consolidates and stores data from disparate systems to give you a complete picture. Combine all your risk management, training, Insurance, and compliance data. Mitti adds to your data with industry specific information from globally trusted sources.
Personalise
Set up your key data points quickly with the help of in-house experts, there to leverage a deep understanding of your business, KPIs and goals.
Harmonise
Create a comprehensive view your risk management systems and processes through APIs and superior data orchestration that seamlessly integrate with systems you already use.
Educate
Find the answers you need with relevant resources for Mitti customers. Get insights into your areas for improvement and go straight to recommended training programs and resources.
Make smarter decisions based in actual experiences.
See where your staff and clients struggle as they navigate your business. Pair this understanding of the individual experience with powerful quantitative insights to inform your risk and safety decisions. Combine your data with others in your industry and see the gaps in your business and learn from the experiences of others.
Power improvement at scale with easy sharing.
Technical and non-technical teams alike can rely on Mitti for necessary information on an easy to use platform, reducing costly back-and-forth and increasing throughput. Make sure your teams improve their practices at pace and grows with your business. See the big picture. Understand the value of every individual's risk management activities across business locations. Share relevant information to those who need it the most, when they need it.
Continuously optimise and drive long-term growth.
Easily prioritise fixes, and updates. Then track and measure the business impact of those changes—all with a single platform. You can see historical analysis for improved forecasting and prediction that is personalised for your industry and business.
See how Mitti can help you take your risk management experience to the next level.
Subscribe to receive exclusive offers in your inbox
Mitti Insurance Pty Ltd (Mitti) (ABN 56 640 574 385, AFSL 528433)
Mitti Insurance Pty Ltd is a related entity of QBE Insurance (Australia) Limited.