Given the current environment, being a step ahead and knowing how to mitigate risk in your business is very topical. Getting the most of your expenses and doing more with less without cutting corners is critical. With risk management at the forefront of every discussion and fast becoming a permanent agenda item in every management meeting, how do you,
get (and remain) a step ahead?
use data that works for you?
implement a process that is simple, that you ultimately get rewarded for?
From speaking to 600 businesses, we have understood that there are five essential elements needed to mitigate risks in your business before they become too big of a problem. 
Regardless of industry, companies who are thriving have something in common. They keep a keen eye on risks their business face both from internal and external factors and balance safety with growth. Because of this they are able to capitalise on their return on investment, be it increases in efficiencies, accountabilities and performance, reductions in cost, less incidents and injuries or greater visibility across the organisation.
Successful businesses proactively lean into the challenges that their businesses are facing, they take ownership of their risks. It's not a matter of 'out of sight, out of mind,' 'I'll do it tomorrow' or 'it's too expensive', mitigating risk must be improvement driven. Further to that, in our research, we've found that those successful in mitigating their risks have the ability to adapt quickly. This has been critical to their success. In addition, we know that successful businesses place a big emphasis on building a risk and safety culture, conduct regular checks of their operations and strive for best practice. 
1.     Use digital tools to identify problems in real time
We have seen when you use digital tools to quickly identify problems in real time, in minutes, not days or weeks it mitigates risk within your business. On average for small businesses we see as little as 8 minutes to undertake an inspection can save you thousands of dollars. Using digital tools also captures data over time that you can make it work for you! You're mitigating losses that could impact the operation, the finances, your people or your reputation. Some businesses we spoke to have recorded a staggering $50,000 to $150,000 protection in costs in mitigating risks. The quicker you're on top of them, the more you have in your back pocket. 
 2.     Have a genuine safety focus and culture in your business
Improving your business by having a safety first focus is very important. Safety is everyone's business and is driven by all staff. Higher engagement in safety from your team results in less downtime in productivity and the potential to reduce injuries. In addition, we have seen some businesses have a reduction of 87% in near misses for their businesses.  By using digital tools as well, you're identifying issues before they happen and therefore building a better risk and safety culture within your business. 
 3.     Stay on top of your risks.
Every business has copious amounts of metrics, compliance, risks and regulations you need to stay on top of and get oversight of your risk management practices over time. Having a regular self-assessment, that's not one off audit gives you visibility on your data to identify trends and spot patterns to track your progress over time in the areas that matter most. Using regular quick assessments can also benchmark the effectiveness of your risk controls over time and allows you to see where your journey starts and plan where you'd like to go. .
 4.     Get help to uncover the unseen or overlooked tasks
Helping you see the risks you didn't know you had and having an external set of eyes to uncover the unseen or overlooked risks within your business. There are quick, effective ways using technology to  highlight the key areas of risk in your business and equip you with the knowledge to be your own expert. As a business owner you can't be expected to know everything and using technology is an effective to ensure you are covering the important things to mitigate risk in your business. There is nothing worse than having an incident, that costs you customers, time and money.
5.     Compare yourself to others to maintain best practice
Everyone loves to know what others are doing. Whether that be to validate what your doing is best practice or where improvements are needed. By using your own data to compare yourself to others within your industry gives opportunity to improve your business and ensure you have the right focus in the right areas. Leaning from others through industry insights and case studies will help up your risk mitigation game. 
It's all about being on top of your game and having a mindset to continue to review, learn and improve. Getting involved with Mitti today, we will help you, help your business with these five elements.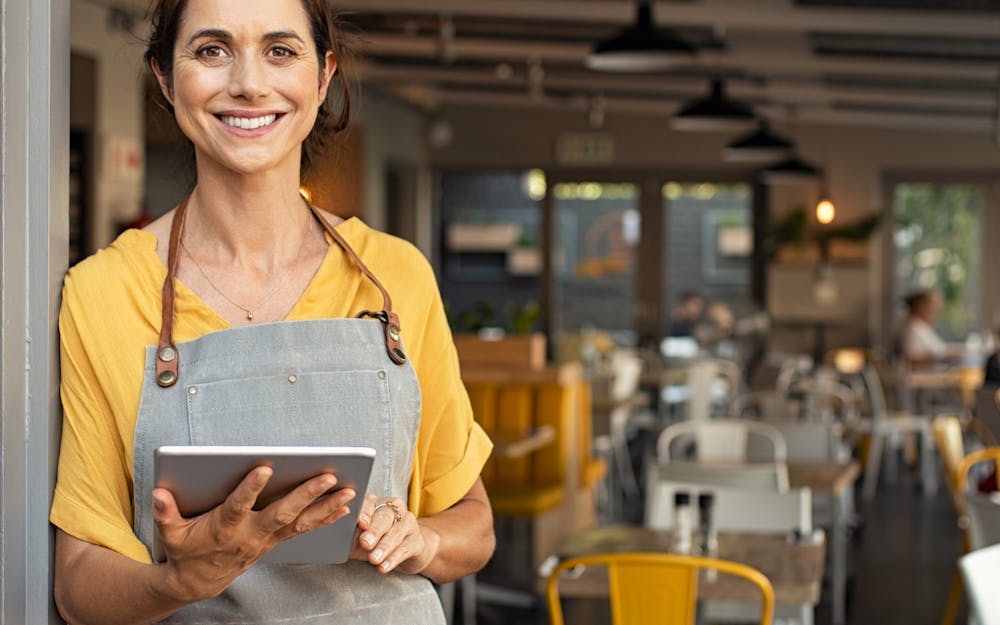 The advice on this website is general in nature and has been prepared without taking into account your objectives, financial situation or needs. You must decide whether or not it is appropriate, in light of your own circumstances, to act on this advice. You should ensure you obtain and consider the policy wording or Product Disclosure Statement for the policy before you make any decision to buy it.
Subscribe to receive exclusive offers in your inbox
Mitti Insurance Pty Ltd (Mitti) (ABN 56 640 574 385, AFSL 528433)
Mitti Insurance Pty Ltd is a related entity of QBE Insurance (Australia) Limited.